House Washing Specialists In Summit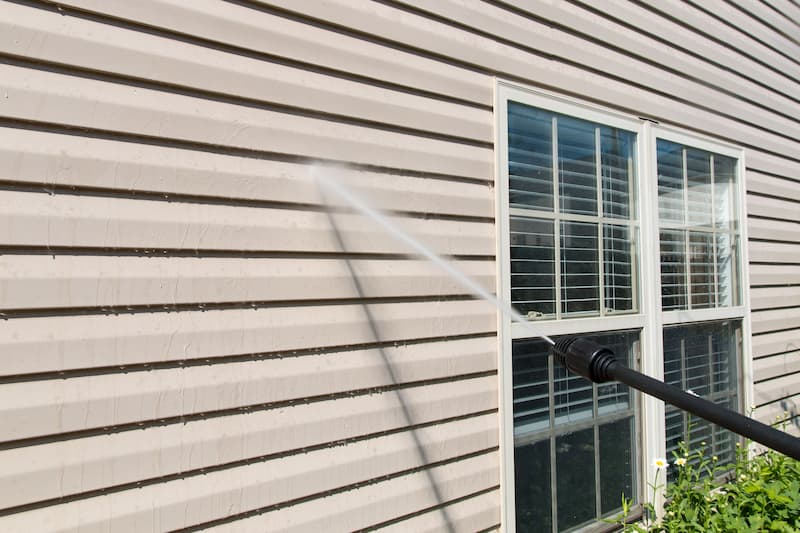 As a responsible Summit homeowner, you want to do everything in your power to ensure your home continues to look its best and continues to provide a welcoming atmosphere to anyone who might stop by. When you're in need of high-quality Summit pressure washing to help restore the beauty of your home, you can count on the skilled experts at Bubbles Softwashing. Are you looking for a professional Summit pressure washing company you can trust to deliver the high-quality house washing results you need? If so, give our team of skilled professionals a call today and let us show you the kind of quality results that have helped make us the most trusted name in house washing and window cleaning the area has to offer.
Here at Bubbles Softwashing, we understand that your home is likely one of the biggest investments you'll ever make, and as such, we want to ensure you have access to the high-quality house washing services you need to protect your investment over the years. With our comprehensive house washing services, our team of skilled experts can help you remove any built-up grime or caked-on dirt from the surface of your home. If you have any questions about our comprehensive house washing services or if you would like to get an estimate for your next project, give us a call today. Our team of experts is always standing by and would be happy to assist you in any way we can.
Different surfaces around your home sometimes require different cleaning solutions. As the premier pressure washing company serving the Summit area, our team of skilled professionals understands what goes into pressure washing the different surfaces around your home and know-how to get the job done right, leaving the exterior surfaces of your home looking like new.
For those more delicate surfaces around your home, low-pressure washing is an excellent cleaning alternative to standard pressure washing. Low-pressure washing utilizes a blend of specialized cleaning solutions and low-pressure streams of water to gently wash away contaminants, so you don't cause damage to the exterior of your home in the cleaning process.
Exterior Home Cleaning To Brighten Things Up
Why is Summit pressure washing homes so important? Of course, exterior home cleaning brightens things up and improves your overall curb appeal. However, don't get stuck thinking that house washing is merely a cosmetic enhancement, or you'll procrastinate and miss out on crucial benefits like:
Increase your property value or asking price when selling
Prepare for exterior painting or staining
Reduce and locate existing repair issues
Optimize the longevity of your home's exterior
Remove bacteria, germs, and pollen that pose health threats
The outside of your home is the first and last line of defense against the elements, and substances like mold and algae begin to accumulate over time. The buildup is often gradual enough that you don't notice how bad it's gotten, but your neighbors probably do! If you don't want to be the community eyesore, schedule your exterior cleaning today.
House Washing To Upgrade Your Curb Appeal
The pros at Bubbles Softwashing are here to help you clean the crud off of your curb and any other parts of your home's exterior. Our professional house washing team will clear the muck from your Summit home, making it look as good as new.
As you know, homes require upkeep, such as house washing. Over time, things like dirt, algae, and oil stains begin covering your home, hiding its beauty. Unfortunately, everyday cleaning tools aren't enough to remove this built-up filth...
That's where we come in!
We Are Here To Help You With Your House Washing
Bubbles Softwashing has cleaned countless homes, leaving them looking new and refreshed. Our talented team uses high-grade, powerful tools to offer pressure washing.
Our pressure washers can spray water at more than 1300 PSI (pounds per square inch). We also have an arsenal of different nozzles and pressure washing accessories to ensure that we blast away your built-up grime. Maybe you have vinyl sidings on your house that are caked in gross grit, or maybe you have moss and mold on your bricks. With our expertise, we can pressure wash anything.
Additionally, if your home's exterior needs more TLC, we can clean up other parts of your property as well. While we are house washing for you, we would be happy to also perform patio washing or any of our other services. Regardless of the state of your home, there are so many reasons to keep up with your home's appearance.
Are you ready to make your Summit home stand out and dazzle again? The house washing experts at Bubbles Softwashing are who you need to call for top-notch treatment and results that you're sure to love!
There are not many surfaces that professional pressure washing can't rejuvenate and beautify, and when people are looking for top-rated Summit pressure washing, they'll let you know that nobody does it better than Bubbles Softwashing! We're a team of pressure washing specialists with a passion for surface cleaning and helping our neighbors fall in love with their homes again. When you hire us for a professional house washing service, we believe that you deserve to have your home treated with the same precision and care that we would apply to our own. Customer satisfaction and happy neighbors mean everything to us, and we have the hard work to prove it!
If you want a punctual pressure washing team that will go above and beyond to get your house spotless, don't search any further than Bubbles Softwashing! Ask for an estimate on our expert Summit house washing service by calling 201-991-4903 today.
Exterior Residence Cleaning Using The Right Tactics & Equipment
Bubbles Softwashing proudly offers a wide array of professional pressure washing and soft washing exterior residence cleaning services to keep your Summit home looking fresh and inviting.
Our skilled pressure washing specialists can give your Summit home or vacation property a sparkling shine - without damaging even your most delicate exterior surfaces. We'll evaluate your outdoor spaces and customize our services to meet your needs. Whether you need house washing for your holiday home, roof cleaning for your retreat, or want to give your Summit sidewalks a spectacular shine, we have a first-rate service to meet your needs.
Residential Exterior Washing Pros To The Rescue
The pressure washing professionals at Bubbles Softwashing are proud to serve homes in the Summit area with a wide array of top-quality residential pressure washing and soft washing services. We use environmentally-safe cleaning products and professional-grade exterior cleaning equipment to safely clean your Summit home's outdoor spaces, and you can always count on us to treat your property with the care it deserves.
Call us today at 201-991-4903 or use our easy online form to request our exterior cleaning to enhance the appeal of your Summit home.
Exterior Home Cleaning Completed By Our Experts
If you require a thorough and top-quality house washing for your Summit home, you've come to the right place. We provide the best in pressure washing for homeowners. Whether your home is looking dingy or it's been years since you had the exterior washed, we can provide the treatment it needs to get things back into shape! We have experience and offer an unbeatable guarantee on our services.
If you're in the process of selling your home, it can be made nearly impossible if it doesn't look good from the outside. Many buyers look at the exterior first, so you need to make sure everything is cleaned up, all roofing is clean, downspouts are cleaned and in good working order, sidewalks are free of debris, and your gutters are working properly.
We're not just an ordinary pressure washing company: we're a full-service cleaning business that provides quality residential exterior cleaning. With us, you can get a quote on any other pressure washing service that you need at no additional charge. For more information on our house washing services and how we can bring back that sparkle to your Summit area property, please call us today!
The Gains From Pressure Washing Your Home
One gain from washing your home is better health because this eliminates hazardous contaminants. Many colds and sicknesses caused by harmful dirty growing substances can be prevented by using basic cleaning to ensure the minimization of being unhealthy. A second benefit of washing your home is that you will improve your house's visual appeal. If you are considering washing your home but are having trouble making it official, give us a call at 201-991-4903, and we can answer all your questions.
We have your entire residence covered! For Summit pressure washing and the most thorough house washing services, contact Bubbles Softwashing today for a free consultation and estimate.
Services We Offer Aside From Summit House Washing
Building Washing
Deck Cleaning
Driveway Washing
Dumpster Pad Cleaning
Fence Washing
Graffiti Removal
House Washing
Residential Pressure Washing
Roof Cleaning
Sidewalk Cleaning
Storefront Cleaning
---
Frequently Asked House Washing Questions
Pressure washing your house is a job best left to professionals. Professionals have the proper equipment and experience to provide a thorough and safe clean for your home's exterior.
The process of pressure washing a house typically involves using a combination of low and high pressure washing tactics to remove dirt and debris from the surface of the house. The pressure washer can be used to clean the siding, brick, stucco, decks, driveways, and walkways. It can also be used to clean other outdoor surfaces, such as concrete, stone, or vinyl.
The type of pressure washer used to clean your house depends on the type of surface and the degree of cleaning needed. Different pressure washers have varying levels of pressure - including soft washing tactics - and the right pressure washer should be used for each job.
Our pressure washing company has experience providing professional pressure washing services. We use the latest equipment and cleaning solutions to provide a thorough and safe clean for your home's exterior.
---
Recent House Washing Related Articles
Benefits Of Pressure Washing Your Home Before Painting

When it comes to repainting your home, preparation is key. One crucial step in the preparation process is pressure washing. Pressure washing is the process of using a high-pressure stream of water to clean surfaces. It can be an effective way to remove gunk from the […]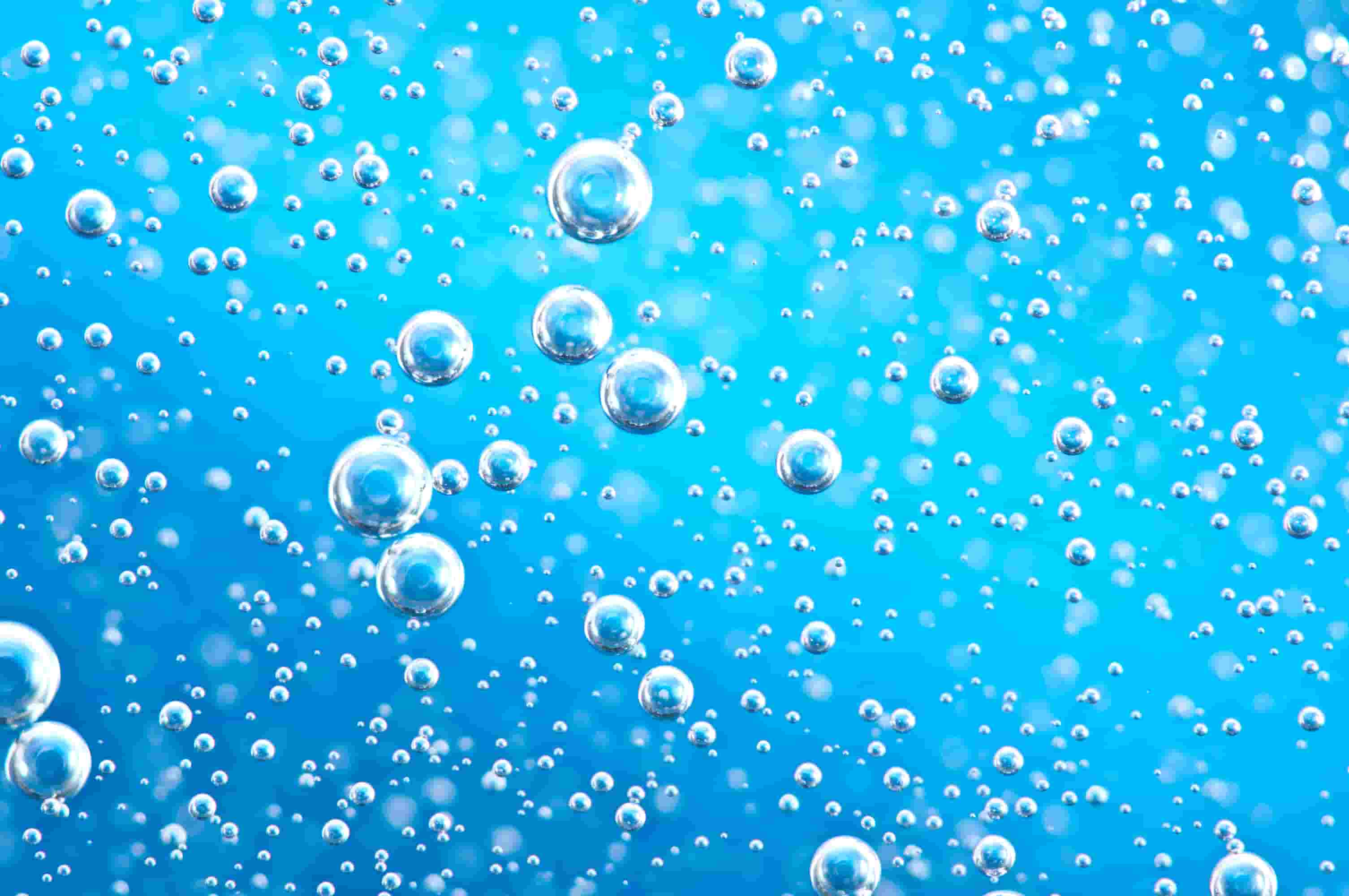 GET AHEAD OF THE GRIME BY CALLING BUBBLES SOFTWASH THE SOFTWASHING EXPERTS!