How Our Summit Sidewalk Cleaning Services Helps Keep You And Your Visitors Safe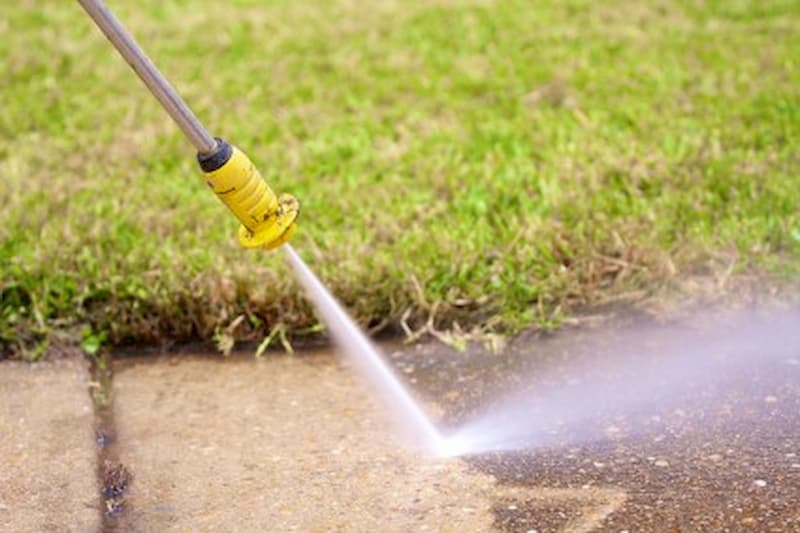 The sidewalks and other outdoor pathways of your Summit property are there to assist you and your visitors with easy navigation, and it is absolutely essential to stay on top of routine sidewalk cleaning for the best possible results. Here are just a few common problems that our professional sidewalk cleaning service can combat or prevent entirely:
Slip-and-fall hazards. Caked-on dirt and grime can form a slippery layer over the surface of your concrete. Without proper traction, your outdoor pathways become unsafe for navigation, and this can lead to unfortunate incidents that may cause further problems down the line.
Organic growth. As with any of your exterior surfaces, organic growth like mold and mildew can develop over time. These substances cause potential health hazards, but our service can help get rid of them all when caught early.
Unattractive appearance. At the most basic level, dirty sidewalks and walkways are simply unattractive. People are also more likely to litter on unclean surfaces, so routine sidewalk cleaning is a fantastic deterrent.
Walking Path Pressure Washing For A Superior Clean
If you're looking for assistance with keeping your Summit area residence sparkling clean in every aspect, then our top-of-the-line sidewalk cleaning service is perfect for you and your property. Your sidewalks are some of the first areas your visitors see, and if you want to leave a positive lasting impression, keeping them thoroughly clean is key. For an instant boost in curb appeal and property value, you truly can't go wrong when you choose our pro sidewalk cleaning service for your Summit home!
In the market for another one of our first-class concrete cleaning services? With our high-quality exterior cleaning service, we can transform dull, stained, and discolored concrete for an overall better appearance in no time flat!
Sidewalk Cleaning To Create Safe Walking Paths
At Bubbles Softwashing, we can take your home's sidewalks from dirty, stained, and unkempt to tidy and renewed with just one sidewalk cleaning service. Our pressure washing for Summit homes comes highly recommended by our previous clients, and after just one service, you'll quickly see why local property owners love working with us.
Keep Your Sidewalks And Outdoor Pathways Safe And Healthy With Professional Sidewalk Cleaning
So how else does our professional sidewalk cleaning benefit your residential or commercial property aside from an overall flawless appearance? It also helps keep your outdoor pathways clean, healthy, and safe for navigation! Over time, a slippery layer of dirt, grime, and organic growth can form over the surface of your sidewalks, creating hazardous conditions that can lead to unfortunate accidents. By keeping your concrete completely clean and free from dirt and debris, your sidewalks and outdoor pathways regain their traction and allow for smooth sailing in and around your property.
Getting rid of that slippery layer of dirt and grime also helps prep and prime your outdoor walkways for other repairs and renovations. If you have a lot of cracks that urgently need filling in, for example, then pressure washing is a fantastic way of getting any and all traces of dirt out of the cracks so they can be easily filled with more concrete.
The Importance Of Sidewalk Cleaning For The Look And Health Of Your Home
When you think about cleaning your property, the sidewalk might not be the first thing you think of. You might think of areas of your property that are fun (like your patio), already good-looking (and just need a bit of help to stay good-looking, like your deck), or that play a larger part in the appearance of your home (like your fence). But this does not mean that your sidewalk and walking paths aren't important.
The sidewalk is a larger part of your property than you may think it is. Regularly pressure washing your sidewalk is an important bit of upkeep that goes a long way in keeping the whole of your property looking good. But besides raising your curbside appeal, a clean sidewalk also has an important safety function.
The build-up that makes your sidewalk look dirty may also be harmful to the safety of your household. Things like algae, lichen, mildew, and grime are naturally very slippery. Not having your sidewalks regularly cleaned increases the risk of someone slipping, which could cause bruises, fractures, and even broken bones!
Walking Path Washing To Restore Your Property
If you notice that your sidewalks need some attention, there's no better time to schedule a pressure washing service. Our professional team at Bubbles Softwashing will get the job done right the first time. Our certified technicians look forward to working every day so they can tackle new pressure washing challenges. We enjoy seeing the amazing results of our efforts and your big smiles after you see how great your sidewalks can look after a pressure washing treatment.
First, we brush away dirt and debris from your sidewalk. We want our chemicals and water to reach the concrete directly with no obstacles. We also ask you to remove all loose items like decor, yard items, and potted plants. It's important that you park any cars away from the sidewalk where our team is cleaning.
If you have in-ground plants and flowers, we can cover them with plastic. This prevents damage from our cleaners and the strong water pressure. Keep in mind that cleaners and water spray from our machines can transfer to nearby objects. Before we start your pressure washing treatment, we apply a specialized cleaning solution. Then it sets for at least five to ten minutes to loosen dirt and mildew. After that, we use strong water pressure to rinse away the dirt.
Sidewalk Cleaning To Ensure Safer Walking Paths
At Bubbles Softwashing, we know that a clean sidewalk is important to the safety of your community. That's why we offer residential pressure washing and sidewalk cleaning services in Summit. Our experienced crews are here to help you keep your sidewalks looking their best and make sure the people in your neighborhood are able to walk around safely. We'll remove dirt and grime from your sidewalks, leaving them looking like new!
Our technicians use high-quality equipment and chemicals that won't harm the environment or your lawns or gardens. They'll clean everything from concrete surfaces to brick pavers and everything in between! You can trust us with any type of surface or material: no job is too big or small for us!
Whenever you need thorough sidewalk cleaning, you should know who to call. Bubbles Softwashing are the premier choice for residential sidewalk cleaning services in Summit. We always stand behind our work and never leave a job until we're satisfied with the results. If you're ready to hire a reliable crew to help get your sidewalks looking great, give us a call today!
Walking Path Pressure Washing To Best Maintain Your Walking Paths
If you're looking for the easiest way to ensure that your outdoor walkways are clean, safe, and easily navigable, then our sidewalk cleaning service is the perfect solution for you and your Summit home or business. Slippery sidewalks can lead to accidents, and while some situations simply cannot be avoided, a slippery surface due to a thick layer of grime isn't one of them. Our team will eliminate every last trace of dirt and grime to ensure that your sidewalks stay in prime condition each and every day!
Services We Offer Aside From Summit Sidewalk Cleaning
Commercial Pressure Washing
Deck Cleaning
Driveway Washing
Dumpster Pad Cleaning
Fence Washing
Graffiti Removal
House Washing
Residential Pressure Washing
Roof Cleaning
Sidewalk Cleaning
Storefront Cleaning
---
Frequently Asked Sidewalk Cleaning Questions
Pressure washing and sidewalk cleaning require the use of specialized equipment that can be dangerous if used improperly. If you do not have the proper training and experience, attempting to pressure wash a sidewalk can lead to serious injury. In addition, if you do not have the right equipment, the results may not be as effective as those achieved by a professional pressure washer. For safety and optimal results, it is best to hire a professional sidewalk cleaning company.
Pressure washing is the most effective way to clean a sidewalk. Pressure washing is a great way to remove dirt, dust, pollen, grime, oil and other unwanted particles from your sidewalk. Pressure washing also helps to restore the look of your sidewalk and can help to prevent further damage from occurring. Pressure washing also helps to protect your sidewalk from the elements and can extend its life. Pressure washing can also help to make your sidewalk look like new again.
Our professional pressure washing services use the latest and most effective equipment. Our technicians use high-powered pressure washers with specialized nozzles and attachments to ensure that the job is done right. We also use top-of-the-line cleaning solutions and detergents to thoroughly clean your sidewalk and leave it looking like new. Contact us today to learn more about the equipment and solutions we use for our pressure washing services.
It is best to have your sidewalk professionally cleaned at least once a year. This will help ensure that dirt, grime, and other debris don't accumulate and cause damage to your sidewalk. In addition, regular pressure washing can help keep your sidewalk looking great and can even help prevent the growth of mold and mildew. Contact us today to learn more about our professional pressure washing services and how they can help keep your sidewalk clean and looking great.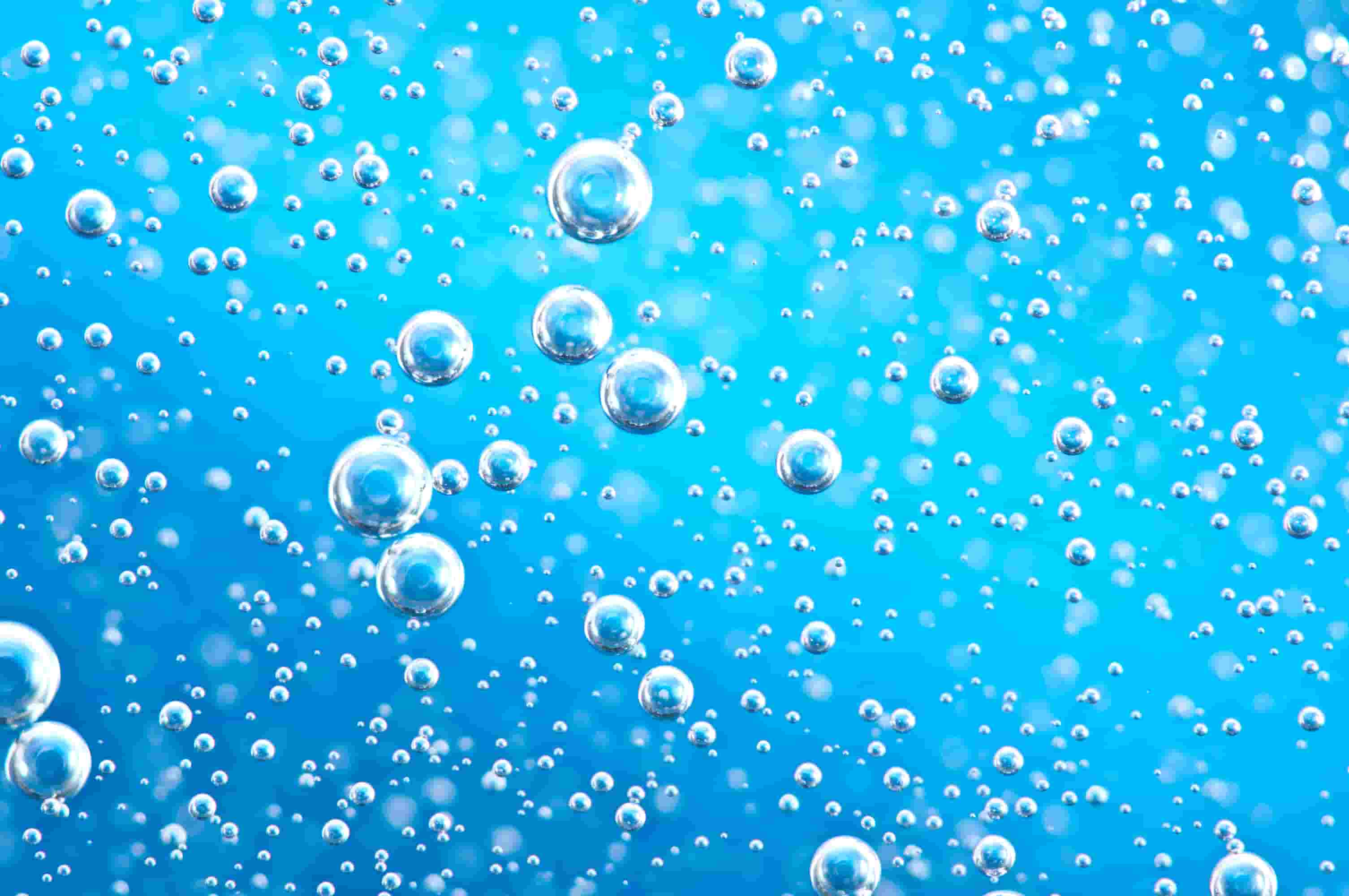 GET AHEAD OF THE GRIME BY CALLING BUBBLES SOFTWASH THE SOFTWASHING EXPERTS!